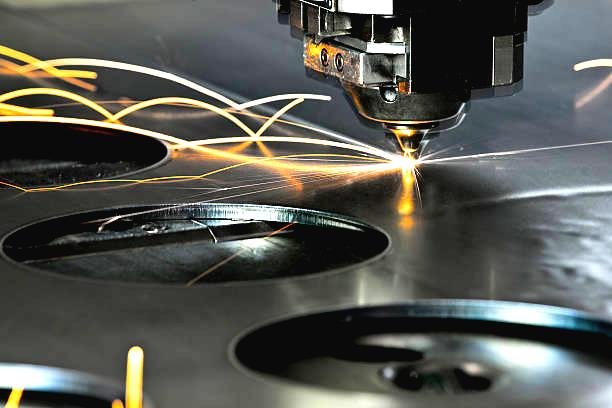 Laser Experts India LLP follows an organized goal "Learn, Practice, Achieve".
It's not about solving problems or errors, its about facing new challenges and
solving with minimal time and with better output. That's the very reason why
customers prefer LEI. In LEI no chances, only outcomes. We call Perfectionism at work.
We "LASER EXPERTS INDIA LLP" are the First CO2 LASER Machine service  and a complete automation solutions provider in India, Offering a wide range of services.
Retrofitting CO2 Laser into FIBER Laser machines

Service & Maintenance of FANUC CO2 Resonator

Service and maintenance of major CO2 Laser machine OEMs like AMADA, LVD, NTC, TANAKA, JFY etc.

Service & Maintenance of all kinds of CNC machines, ROBOT's, SPM's, , Robo Machines, Etc.

Import & Sales of all kinds of sheet metal machineries like Laser cutting machine. Press brake machine, Shearing machine and Turret punch press machines

Repair of CNC's, PLC's, Servo drives, Motors and all related parts.

Spares and consumables for all CO2 and FIBER laser machines

Supply of spare parts such as Servo Drives & Motors, PCB's, Batteries, Cooling fans, Connectors, Cables, and many more consumables.
 LASER EXPERTS INDIA LLP started in year 2017. an alternative source of Service, Repairs, Spares at OEM quality. Our Founders Prabakaran started his career as Maintenance engineer for CNC machineries at 2007 and after different organisation finally joined as Field engineer in FANUC INDIA. In FANUC, the journey changed from CNC to CO2 Laser cutting machine maintenance. Another Founder Namesh Balakumar started his career as Repair Engineer at FANUC India in 2010. His dedication towards repairing servo motors, spindle motors, Fanuc servo amplifiers and PCBs made him unique in the repair field. Both joined initially to provide customer a one stop solution for Service, Repair and spares, consumables for CNC and Laser cutting machine. Later LEI spread its wins to Sheet metal machineries and provided solutions in a very economical way.
                     LEI has comprehensive, cost-effective approaches to enhance customer oriented support. "Service First" We have deserved from the India Industry. All consumables of CO2 laser & fiber laser machine at its OEM quality. All Fanuc related parts are serviced & repairs at lei office at minimum cost. lei focuses on customer developmental process to minimize the expenditure. 
                    LEI's primary goal to PRIORITIZE the work system to render the quality service. we in LEI prefer to be SYSTEMATIC and thinking beyond reach for higher results. We have an overall vision for your MACHINERY.
               Now we are providing support to customers all over India , Dubai, Malaysia, Abu Dhabi etc. We are expanding ourselves to reach Customers all over the world.
WE ARE CREATIVE PROFESSIONALS
CONTINUOUS IMPROVEMENT IS OUR KEY TO SUCCESS
AFFORDABLE, FEASIBLE,  RELIABLE SUPPORT AT YOUR PLACE