Combined Experience of 40+ years in CNC Machine, 10+ Experience in CO2 Laser Machine Service and Repair. Our experienced, committed, and innovative team holds the key to the effective management of our business operations. Combined Experience of 40+ years in CNC Machine, CO2 & FIBER Laser Machine Service and Repair. We have shown that quality and service are at the core of the organization with a proven track record of returning clients.
WORLDS FIRST CO2 TO FIBER LASER RETROFITTER
1
We are very proud to announce that we have successfully retrofitted AMADA CO2 Laser with FANUC resonator into FIBER LASER cutting machine with our GW Laser tech source. Our unique technology simplifies this transformation with high efficiency and less complexity. We have kept the FANUC controller, AMADA structure and system as it is to keep the machine functionality as same as original. Thus, saving cost of introducing new controller and motors and at the same time implementing the advantage of FIBER Laser technology.
ASIA's First Service providers to Recondition and Refurbish Turbo blower Optics Vacuum Pumps
 First AMADA/LVD/JFY CO2 Laser machine with FANUC controller retrofitting into FIBER Laser
 Repair of FIBER Laser source like IPG, RAYCUS, GW Lasertech 
976nm pump technology fiber laser source manufacturer
WE ARE THE LEADERS IN THE LASER MACHINE SERVICE PROVIDER!
WE WIN WHEN OUR CUSTOMER WINS
Laser Experts INDIA LLP started in year 2017 as an alternative source of Service, Repairs, Spares at OEM Quality. LEI has Comprehensive, Cost-Effective approaches to enhance customer-oriented support. "Trust the Experts" the name we have deserved from Indian Market. All consumables of Co2 Laser & Fiber Laser Machine at its OEM Quality. All FANUC parts are Repaired and Serviced at LEI office at minimum cost. LEI focuses on Customer Developmental Process to minimize the expenditure. LEI's primary goal to Prioritize & Systematize the work schedule to render Quality Service. We in LEI prefer to be thinking beyond reach for higher results. LEI is your one stop solution for all your requirements.
LEI Mission Statement
LEI will use right tool for the right work to reduce the diagnosing and repair time 
LEI always implements outstanding service, with higher standards and cost effective practices.
LEI achieves persistent growth through long-term customer relationships and continuous improvements.
LEI creates an atmosphere of honesty and integrity.
ANY LASER MACHINE TO SERVICE
DON'T HESITATE TO CONTACT US
LEI strives to reduce ideal machine time.
LEI has its own specialized tools and standardized repair facility for examining critical issues and resolving it in minimal time.
LEI has diversified cost effective methods solutions without compromising our service quality.
LEI has the continuous assessment policy to check over the quality of the machines.
KNOWLEDGE IS EVERYTHING, We would like invest our time and money to improve our Knowledge so that we would be always "Best in the Market". Our Financial strategy provides good support to our Infrastructure development along with Employee facilities.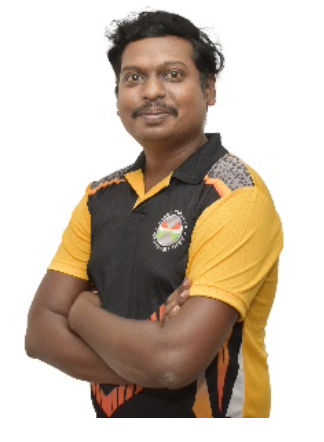 Many of us having a doubt whether the repaired or reconditioned parts will provide same performance as Brand NEW? Most of the persons answers will be NO. But We LASER EXPERTS INDIA
proven this controversial fact as FALSE every time. Our unique testing and analysing skills make our reconditioned and repaired parts to work as NEW. Thanks to the Advanced Tools and Knowledge
We believe in continuous improvement by keep on asking ourselves "Is this the Best We can DO?" And obviously our answer will be always "NO. WE CAN DO LOT MORE". This is the MANTRA for our success. Our Never-ending quest for better solution makes us to find multiple solutions which is the BEST, ECONOMICAL and FEASIBLE.